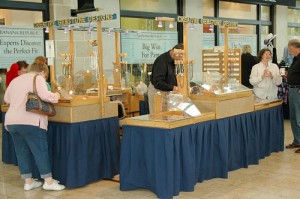 Huff's Promotions offers over 30 years' experience in organizing and promoting shows in high-traffic, regional malls that have the advantage of a ready-made customer base in Ohio, Pennsylvania and Florida. We also organize shows in other popular venues, as well. Show themes we currently organize are listed below, and you'll see we offer shows that benefit craftsmen, artisans, direct-sales business representatives, commercial businesses and businesses that offer products or services to enhance today's home and lifestyle.
Art & Craft Shows
Home & Vendor Shows

Art, Craft & Lifestyle Show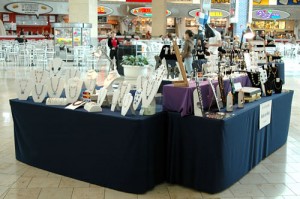 We invite you to view our current show schedule to find opportunities for you, and to visit our website often to learn of additional shows which may be added throughout the year. At each show, our professional on-site show managers are committed to creating a relaxed atmosphere and a well-organized, hassle-free show experience. Take advantage of our knowledge and professionalism as we support your efforts toward profitable shows. We hope you will join us and see why we are considered the #1 Mall Promoter.
Shows in Ohio, Pennsylvania & Florida